Testimonials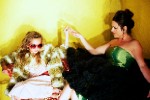 Marni
Marni Vasseur 2012 couture My daughter Chloe and I had the unique pleasure of being part of the Goddess Project that was the brain child of our admired and talented friend. The experience transformed us into another time and space where we each became a glamorous goddess, rock star, warrior, princess. It was a bonding experience for me and my daughter unlike anything we had ever done. The result was a collection of exquisite, timeless images that we will treasure forever and eternal memories that we will carry in our hearts.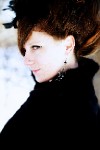 Sara D
Sara Deutsch/2012 I recently had the pleasure of doing an outdoor portrait photo shoot with Marlene Wusinich of VW Photography. Marlene has a fantastic creative eye for location choice, lighting, and overall concept. She has a strong work ethic and goes the extra mile to make her clients feel comfortable throughout the shoot. Marlene demonstrates a perfect balance of professionalism and creativity as a photographer. The finished product I received was delivered on time and the quality was top notch. I truly enjoyed my experience with Marlene and will certainly seek her services for my future photography needs.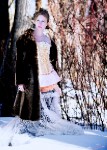 Tanya
Tanya Alexander Being a model for VW Photography is like traveling in time and evoking characters and personalities from far-away places. These photographs are a unique art in a mystical form. One photograph can capture a moment in time and holds memories for years to come. Marlene has clear vision and is continually evolving her distinctive style through practice, education and trials. This is a process that is amazing to watch develop over the years. In her work innate creativity is ever present. She mixes the natural world and eclectic props seamlessly. In the editing process she treats hues, definition and saturation with great care and originality. Stepping out of yourself and into a world of costumes and props is fun, beatific and inspirational. Seeing yourself printed on paper enhances pride, self-confidence and allows a glimpse of your inner spirit from a genius perspective.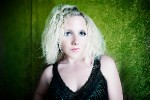 Keely
My name is Keely O'Donnell. I have had the pleasure of having my picture taken by Marlene Wusinich. Normally, I feel nervous and a little awkward about having my picture taken, but with Marlene it is a completely different feeling. Marlene made me feel, not only comfortable and at ease, but glamorous and beautiful! Having your picture taken with Marlene is an experience every woman should have, because you will walk away with a boost in your self-confidence, and stunning memories to last a lifetime.